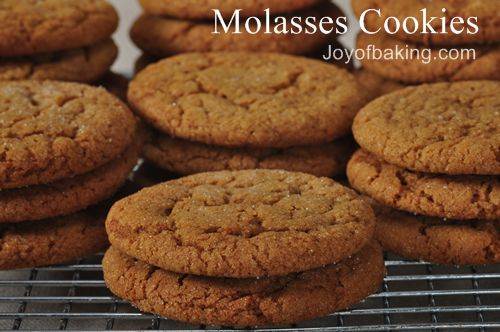 These cookies just melt in your mouth. They're soft, chewy, and oh, so delicious.
Shaker Molasses Cookies
1/2 cup soft butter
1 cup sugar
1/2 cup dark molasses
1 egg
2 cups flour
2 teaspoon baking soda
1/4 teaspoons salt
1 teaspoons ginger
1/2 teaspoon nutmeg
1/4 teaspoon cloves
Combine butter, sugar, molasses, and eggs together. Slowly add in the flour, baking soda, salt, ginger, nutmeg, and cloves. Mix well.
Roll into 1-inch balls and place on greased cookie sheet.
Bake at 375 for 10-12 minutes.
Makes 3 dozen cookies